Suspension Repairs: Crucial and Often Overlooked
Your vehicle's suspension directly determines the overall quality and safety of your ride. Over time, repeated usage and wear slowly deteriorates your suspension components. While these parts are extremely robust, eventually reassessment and replacement is required to maintain proper safety and ride quality standards. Bad bearings or struts not only influence the comfort of you and your passenger while traversing normal road conditions, but they, along with all other suspension components (if not properly maintained) could result in a complete failure--rendering your vehicle completely undrivable.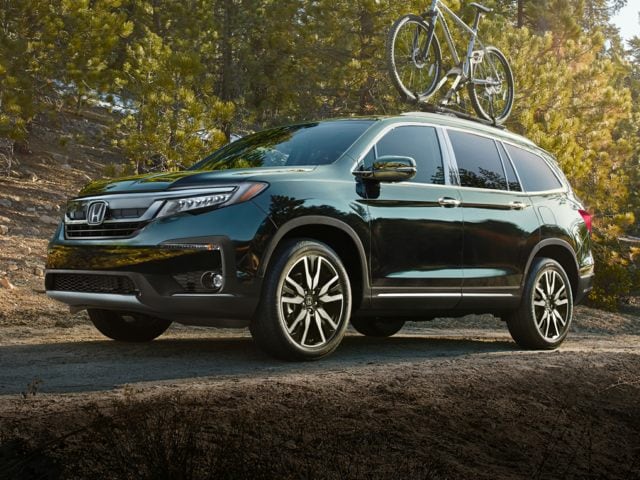 Shocks, Bushings, Linkages, Springs and More
Utilizing genuine parts, Patterson Honda, strives to diagnose and repair whatever ails your suspension. Bushings, bearings, and shocks in particular are prone to deteriorating over time--our expert mechanics are trained to identify and repair these suspension parts quickly and efficiently without extensive cost to you. Replacing these components will improve handling, performance, comfort and safety--often, suspension pieces are overlooked when discussing routine maintenance. However, while these components do last longer than your oil, they do require replacing, especially when your vehicle is used for high-mileage applications such as commuting. To prevent further wear on your vehicle as a result of neglected suspension, check with our veteran service center mechanics about whether or not your vehicle requires suspension maintenance.
Suspension Repairs at Patterson Honda
Retain your vehicle's value through routine maintenance, and enhance your ride quality through a pristine suspension--stop by Patterson Honda today to review your vehicle's suspension condition. In the event your vehicle requires additional service, our mechanics are fully equipped to provide expeditious, affordable service while utilizing genuine Honda parts to uphold the integrity of your vehicle throughout the process. Stop by our dealership today, or give us a call to either schedule a service appointment or to learn more about our offered suspension repairs!
Schedule Service